The goal and purpose of Content Management System web design is to allow the owner of the website to make changes without going back to the company that made the website for them. Therefore a good Content Management System web design must be easy to use and should be so intuitive that you just log in with your user id and password and you can see how it works. Some minor explanations may be needed to make it easier and overall it should be so simple that anyone can manage the website changes that will be needed from time to time.
The image below shows a website we made for a fitness trainer. She doesn't want to take a college course on programming or design. If she wants to add a page about weekly classes she's conducting she doesn't want to pay a programmer either.  In this WordPress web design example she's able to easily make any updates her website might need.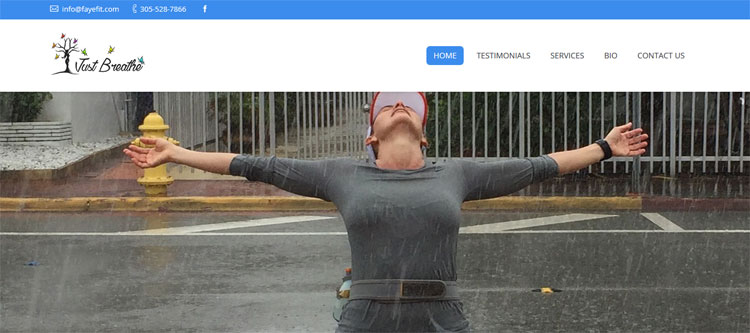 With custom programming there is nothing we can't do!
The videos below show actual Content Management System web design projects we have completed.  These videos point out some of the custom programming that was done to allow the owner to easily make changes and updates.